The 5th Symposium on the Ocean in a High-CO2 World is being organized by the Pedro Ruiz Gallo National University in cooperation with the International Atomic Energy Agency (IAEA) in Lima (Peru) from 7 to 10 September 2020. The symposium will focus on ocean acidification and associated impacts on marine organisms, ecosystems, and biogeochemical cycles.
http://www.highco2-lima.org/index.htm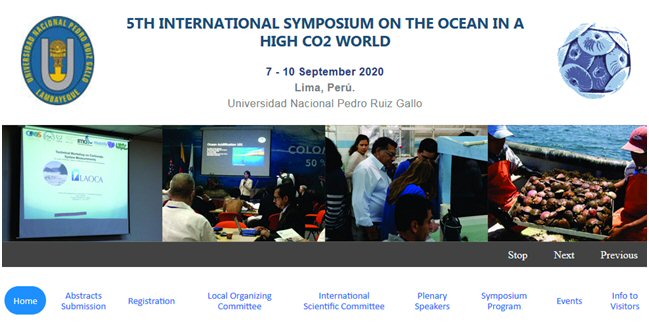 Abstract submission deadline extended to 25th of March 2020
The conference has been cancelled due to Covid-19.