Hellenic Centre for Marine Research – Institute of Marine Biology, Biotechnology and Aquaculture

The Institute of Marine Biology, Biotechnology and Aquaculture (IMBBC) is one of the three institutes of the Hellenic Centre for Marine Research (HCMR), which is a public marine research organization operating under the supervision of the General Secretariat for Research and Technology (GSRT). IMBBC conducts research on biodiversity, species identification and taxonomy, ecosystem and coastal zone management, environmental protection and ecosystem functioning, conservation and sustainable use of marine biological diversity, genomics, population genetic structure of natural and cultivated marine species and genetic improvement in aquaculture.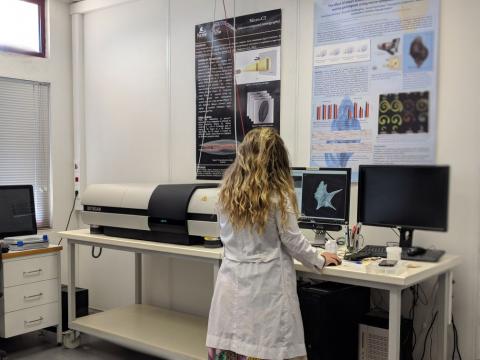 IMBBC has access to all the large-scale facilities of HCMR, such as: (a) research vessels RV "AEGAIO" and RV "PHILIA", (b) the deep sea vessel "THETIS" and the ROVs, (c)  RoxAnn (mapping of the seabed), (d) every type of sampling gear. It is also equipped with indoor high-tech infrastructure for genetic analysis, such as next generation sequencers, SNP genotyping and gene expression machines, PCR machines, microarray scanner, robotic sample manipulator and robotic workstation for automated purification of DNA, RNA or proteins. IMBBC hosts and operates a SkyScan 1172 micro-computed tomography scanner (micro-CT), which offers a 3D-imaging technique for samples of a few millimetres up to 50 mm and is able to reveal structures in the range of a few microns (0.5 μm). A high resolution optical Zeiss stereoscope (Discovery V12) equipped with a calibrated camera is also available. IMBBC also has two computer clusters for parallel computing with a total number of 300 CPUs, hosted in a purpose-built CPU room.
IMBBC manages a marine technological park in the vicinity of Thalassokosmos complex, and an indoor facility for aquaculture fully equipped for research on every life stage of the marine organisms. IMBBC operates the LifeWatchGreece ERIC Research Infrastructure (RI) which hosts the MedOBIS online platform serving as data repository for the whole Mediterranean region and offers data management, data curation and data quality control services. Also a suite of online e-Services, virtual Labs and mobile applications are offered through LifeWatchGreece.
Cretaquarium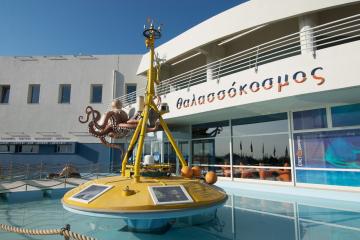 The Cretaquarium – Thalassocosmos is part of HCMR, is one of the largest and more modern aquariums in the Mediterranean area. The Cretaquarium presents species and ecosystems of the Mediterranean and welcomes millions of visitors every year from all around the world. It hosts 60 tanks of different sizes, contains a total amount of 1,700,000 litres of sea water and is home to more than 2000 sea animals and 200 different species.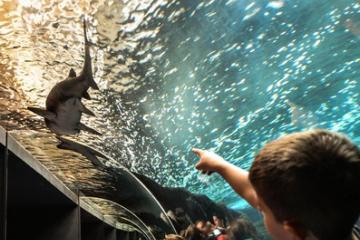 The Cretaquarium aims to inform, educate and raise awareness of the public on the diversity of Mediterranean species and habitats. In addition, the Cretaquarium operates a series of experimental tanks maintained by highly experienced scientific and technical personnel with controlled conditions (temperature, pH, photoperiod, etc). HCMR and Cretaquarium have an active educational unit organising activities and courses for schools, and a scientific diving team able to operate specialised diving and photographic equipment.
Institute of Chemical Engineering Sciences (ICE-HT) – Foundation for Research and Technology (FORTH)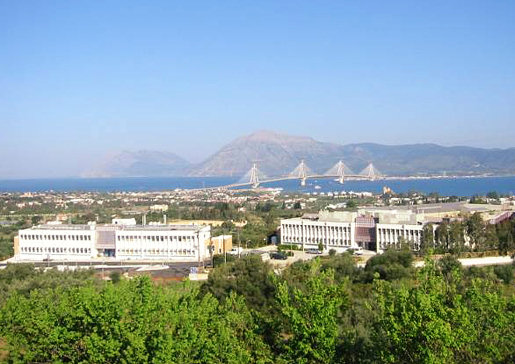 The Institute of Chemical Engineering Sciences (ICE-HT) was founded in 1984 in Patras and three years later merged with FORTH. ICE-HT has been developed into a highly successful chemical engineering research center with international reputation. ICE-HT has participated in numerous RTD projects in cooperation with industrial enterprises, universities and research centers from Greece, as well as from all over the world, with funding from national and EU competitive R&D programs, or directly from the industry
Its current research activities include theoretical models and computer aided simulators, surface science, catalysis and reaction engineering, materials science and engineering, environmental engineering and technology, as well as biological engineering and systems biology.